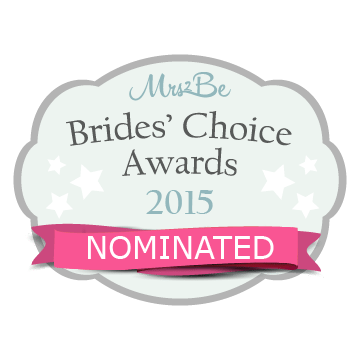 Woohoo!
Turns out that some of my lovely brides and grooms have nominated me for both the Mrs2Be and Wedding Journal's Readers awards and I've been shortlisted for both awards!
Only five businesses in each category have secured a place in the final of the Awards, but now I NEED your vote to win!
These awards are different to many of the other wedding industry awards as they are based on feedback about suppliers from brides who used them during the previous year.
It's really quick (takes less than a minute) and I'd REALLY appreciate your vote! Get your friends and family to vote too!
VOTE HERE: http://weddingjournalreaderawards.com/2015-finalists
Voting closes on the 8th May!
Thank you sooo much in advance!!